Create and edit any audio file with the SoundMagic web app, a simple and fast audio editor integrated with RedcoolMedia. App available in our cloud hosted platform: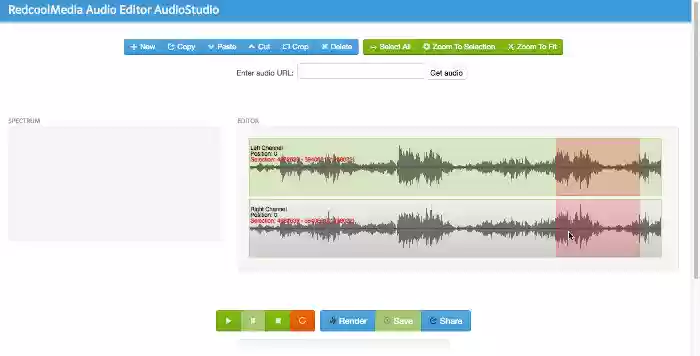 SoundMagic is an audio editor to create or modify any audio file.
Main features:
- Reset button resets the play pointer to the beginning and stops play.
- Play/pause button plays or pauses audio at the current time.
- Copy, Cut, Delete and Paste sections of the audio file.
- Download to download the audio file.
- Share to send a link that contains the audio file.
- Render button renders the whole project into a separate track.
Moreover, SoundMagic includes audio modification using effects. You can apply effects to tracks and the master output. Effects are gain and pan. It also includes Zoom in or out over sections of the audio file.