This is the web app or web related tool named Canon EOS DIGITAL Info whose latest release can be downloaded as CanonEosDigitalInfo_v1.4_SDK_v2.14.zip from this website redcoolmedia.net
SCREENSHOTS: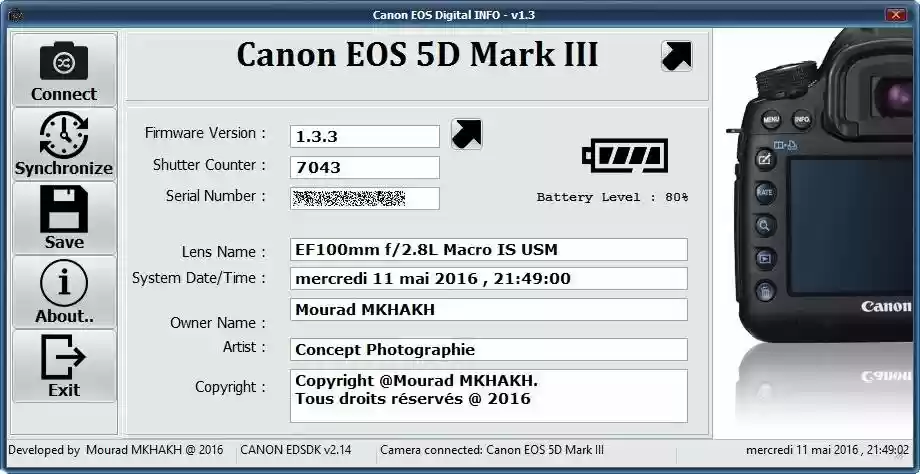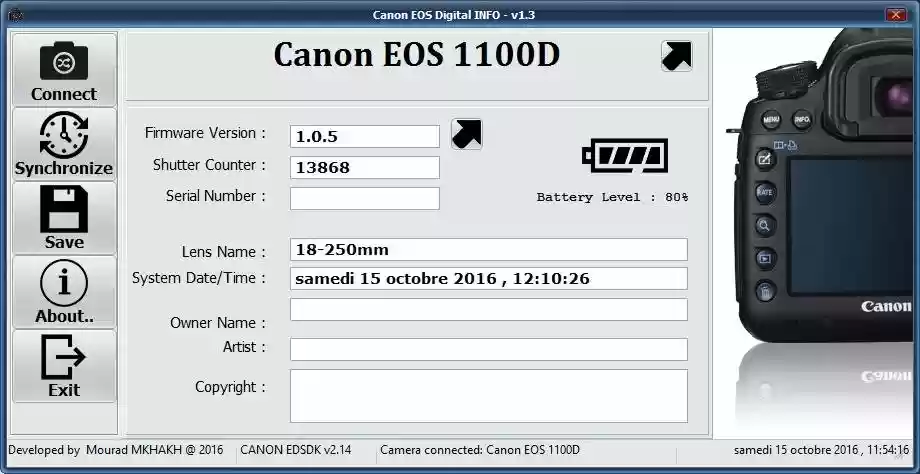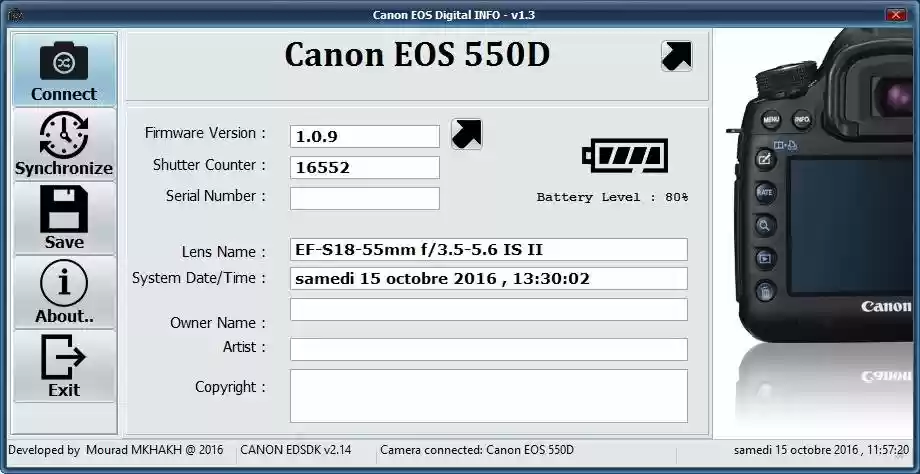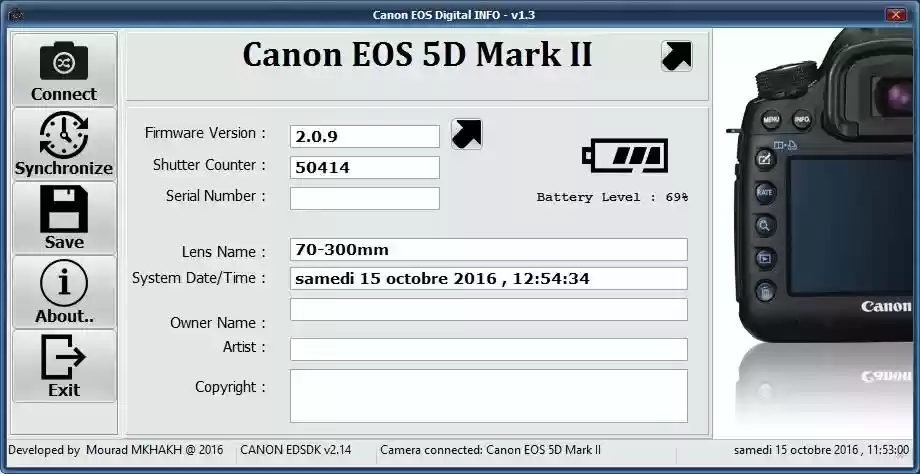 Canon EOS DIGITAL Info
APP DESCRIPTION:
Download this app named Canon EOS DIGITAL Info.
Canon doesn't have shutter count included on the EXIF information of an image file, as opposed to Nikon and Pentax.
There's no official Canon based application to find the shutter count for an EOS DSLR.
However, there are a few free tools that may help you to do this. They provide some details about the camera, including product Name, firmware version, battery level, shutter Counter, date/time, and owner/artist/copyright strings. But it does not support this features: Editing the owner/artist/copyright and synchronizing date/time within the local PC's date/time.
For that, I wrote a new utility that includes all these features by integrating those that were missing.
I uses an official Canon SDK (Canon ED-SDK) to retrieve and set all camera information (shutter count is retrieved via an undocumented function).
The Canon Digital Camera SDKs is freely available on this official link:
https://www.didp.canon-europa.com
.
for more info read the text file "readme.txt" please.
Features
Camera Model reference (read) + link if available to canon web site
Shutter Count ( available in SDK2.14 / not supported in SDK 3.5
Serial Number (read)
Firmware Version (read) + link if available to canon web site
Battery Level (read)
Owner (read & write)
Artist(read & write)
Copyright(read & write)
Device Date/time (read & synchro within local PC date/time)
Generate a complete report as a small text file and Jpeg screenshot.
Free download Web app or web tool Canon EOS DIGITAL Info from RedcoolMedia.net