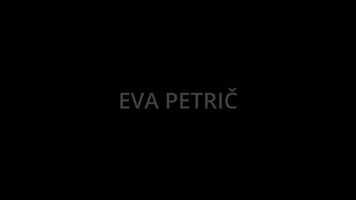 This is the free video Eva Petrič: Hematoma@Cdur that can be downloaded, played and edit with our RedcoolMedia movie maker MovieStudio free video editor online and AudioStudio free audio editor online
VIDEO DESCRIPTION:
Play, download and edit the free video Eva Petrič: Hematoma@Cdur.
Eva Petrič: HEMATOMA@Cdur - a multimedia installation at the exhibition Hematoma Dream, Curator Vasja Nagy, Photo Festival Maribor 2021, Gallery DLUM.
My skin, the skin of… 32 collars, six generations, 172 napkins, 12 pillows, "La baie de Douarnenez" , 25 souvenirs, thousands of hours, miles of thread, traces of names, memories, voices, smells, sounds, emotions...
My skin, your skin is so much more then just the membrane separating me from you. Its lines connect, intersect, dissect… – you never know how, with what, with whom you are connected - … We are existing in a tightly interrelated network of many voices and bodies – multidimensional multifunctional with our ability to remember and imagine, going beyond linear space and time. My skin, your skin is trans-generational, containing not only veins of hope, happiness, love, softness of its touch… but also of disappointments, grieving, dread, agony, anger… exploding where they should not, resulting in HEMATOMA@Cdur…
By definition, a hematoma is a collection of blood outside of a blood vessel. It occurs because the wall of a blood vessel has been damaged and blood has leaked into tissues where it does not belong…
…like my HEMATOMA@Cdur. We can have hematoma on our body – our skin, but also WE can ourselves be hema-toma, not by blood causing them but instead when emotional barriers break and emotions explode….be this in a person or in a society, in a group or alone …be this in Birmingham, Afganistan,London, New York, Berlin, or Tunis, Cairo, Sana, Greece, Bahrain, Bengazi, Homs, Tripoli and other places with pressure still expanding their hematomas….
Through my HEMATOMA@Cdur shadows appear, disappear and then again reappear in the unique rhythm set forth by Hematoma Dream, calling to all those who are – or that are no longer - here in body… questioning not only what we see and what is looking at us, but also all that is sounded for us. All that spreads, sedates, meditates, hesitates underneath our skin and was thought of as non-existent now pulls at our attention, like a muse, biting hard and holding its grip loyally on us till we give into and acknowledge HEMATOMA@Cdur.
Could it be that such a phenomena as a Collective Heamtoma exists; the sum of all the world's hematomas?... What does it look like, what does it sound like, what does it feel like? Is it like my HEMATOMA@Cdur, growing, spreading, aching, swelling, until we cut it and drain it - offer our attention to it, the potential to reverse the whole process. Luckily, we exist in an intricate network of twists and turns and are more interconnected and interdependent than we often realize. When an individual thread breaks, all the strings collectivly resonate... "
The collective hematoma concerns all of us: it feeds on us because it lives through us, and is preserved and strengthened in us, as a kind of upgraded property of our DNA and a reflective shadow aspect of our existence…
It is like a kind of octopus organism that stretches and clings to everything that comes into its domain of touch. In its symbiosis it reflects our parallel existence in its secret garden of our human interactions, for which we once upon a time, planted the seed that is now expanding, developing and growing further ... It grows further into an almighty network that unites us into one organism with a collective consciousness, with a collective heart that offers us the opportunity to transcend ourselves and develop into something better, into a kinder being.
Eva Petrič
With sincere thanks to Tanya Vajk, who donated to me the fishnet from "La baie de Douarnenez", which inspired this work to come about.
Credits:
Installation Hematoma Dream (photographs, video, recycled laces and fish net assemblage Hematoma@Cdur): Eva Petrič
Music: Eva Petrič (vocal and lyrics), with Danny Chavis, Hayato Nakao and Leon Gruenbaum
Video presentation: Eva Petrič and Ivan Klarič
2021
eva-petric-evacuate.com
©Eva Petrič
Download, play and edit free videos and free audios from Eva Petrič: Hematoma@Cdur using RedcoolMedia.net web apps