Our web application to have video conferences, video calls and chats among team members or friends. It is the nodejs hubl.in app adapted. App available in our cloud hosted platform: 
VideoMeeting is a free and open source video conference solution built to have video calls and chats using your web browser. It is deployed on top of hubl.in. It is a pure web application based on WebRTC that can provide communication features within your web browser without needing to install anything.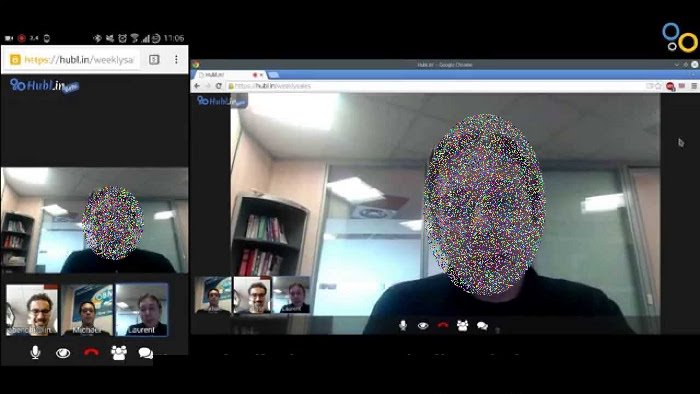 VideoMeeting provides both video calls and messaging. Main features:
- Create or choose new room name or stay with the default identified with a link.
- Meet anyone , anywhere, anytime from any device.
- Interoperability is 100% as you only need a web browser to have video calls, video conferences or chat messaging.
- Permission management integrated with your browser. Allow your browser to use your camera and microphone.
- Web browser integration for audio and video means that 100% of video conferences are more efficient with sound and video.
- Send emails integrated with your personal email client to even schedule calendars with the video conference calls details.
- Invite your contacts to join the room: your contacts can invite their own contacts, who can invite their own contacts.
- Up to 9 attendees from your desktop, smartphone or tablet.
- Open, free, easy to use and always available.