Our web application to create and edit images. It uses EtherDraw, which is the collaborative tool to paint images among several users at the same time. App available in our cloud hosted platform: 
TopPaint is EtherDraw hosted in RedcoolMedia. It allows you to edit images and graphics collaboratively in real-time. Write or edit any kind of image or photo together with workmates, friends or colleagues. All of them can work on the same image editing at the same time.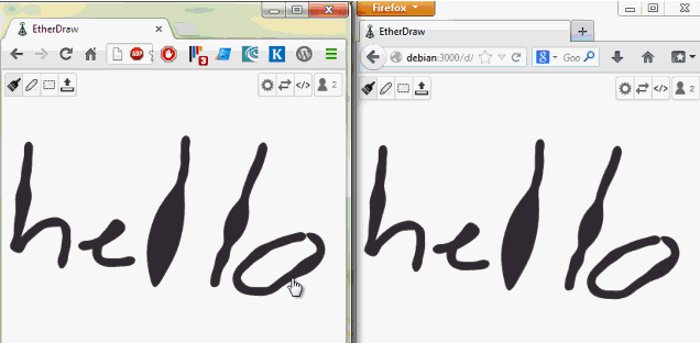 Main Fatures:
- Real-time Collaborative Editor
- Each user participating in an image is listed in a chatbox and is identified by a username and an authorship color. Writers can see the editors working in real-time and can learn from them.
- TopPaint EtherDraw has a chatbox for each image so that you can communicate with other participants. It providess unique URLs for each image and you can invite collaborators join and work with an image or photo.
- Import / Export in various formats
- TopPaint EtherDraw allows users to export the whole image in formats PNG or SVG