This is the web app or web related tool named pgweb whose latest release can be downloaded as 0.11.0.tar.gz from this website redcoolmedia.net
SCREENSHOTS: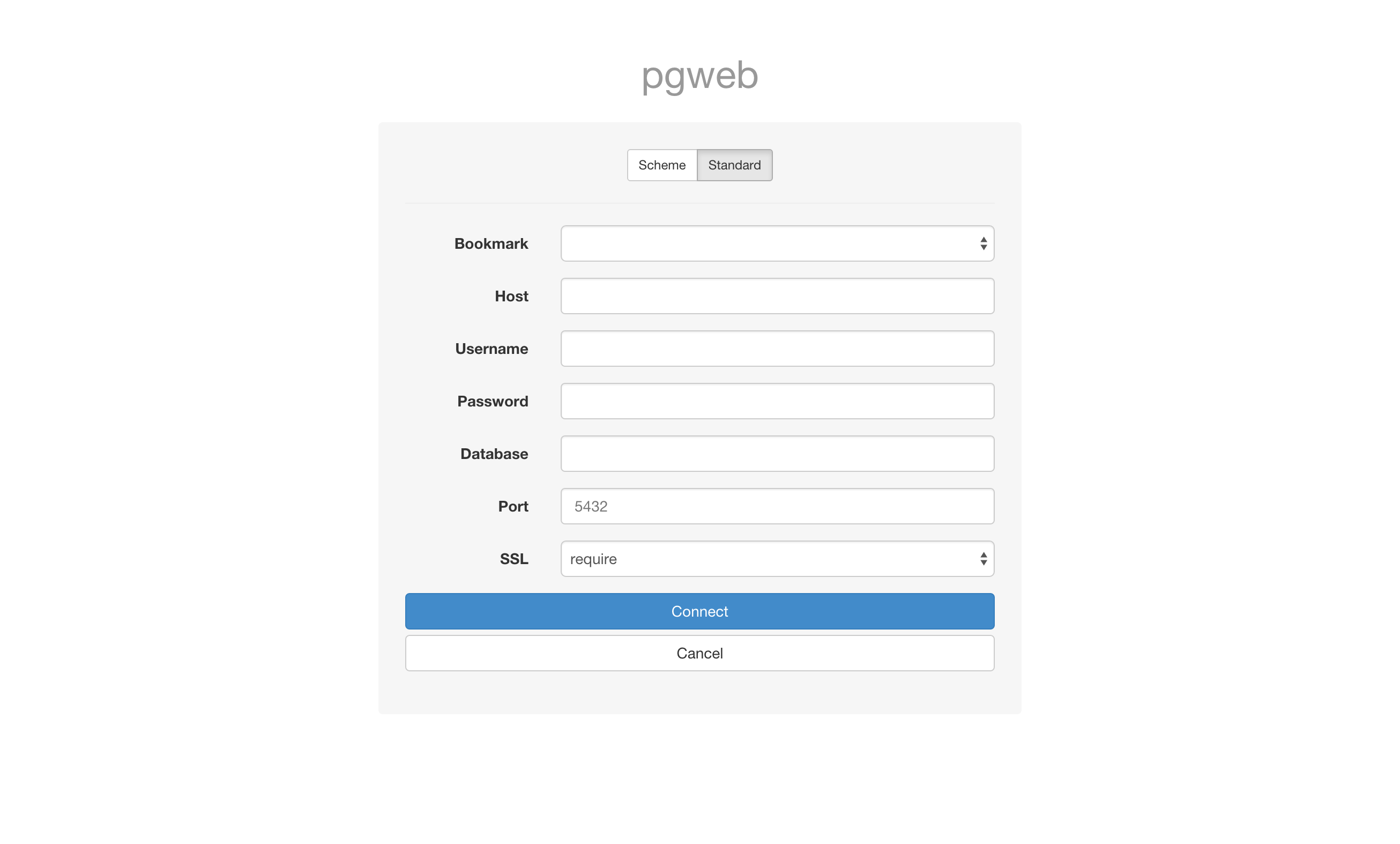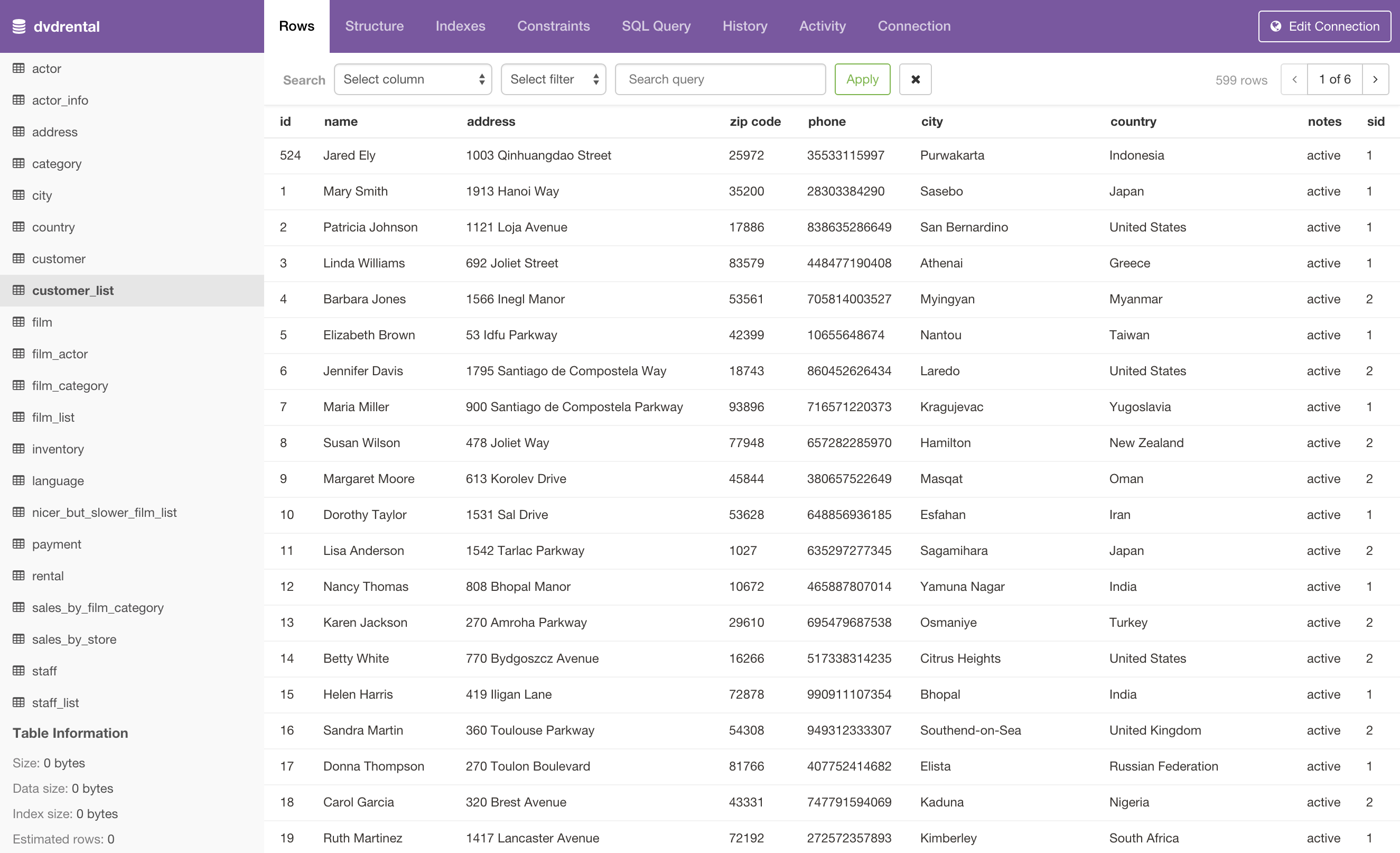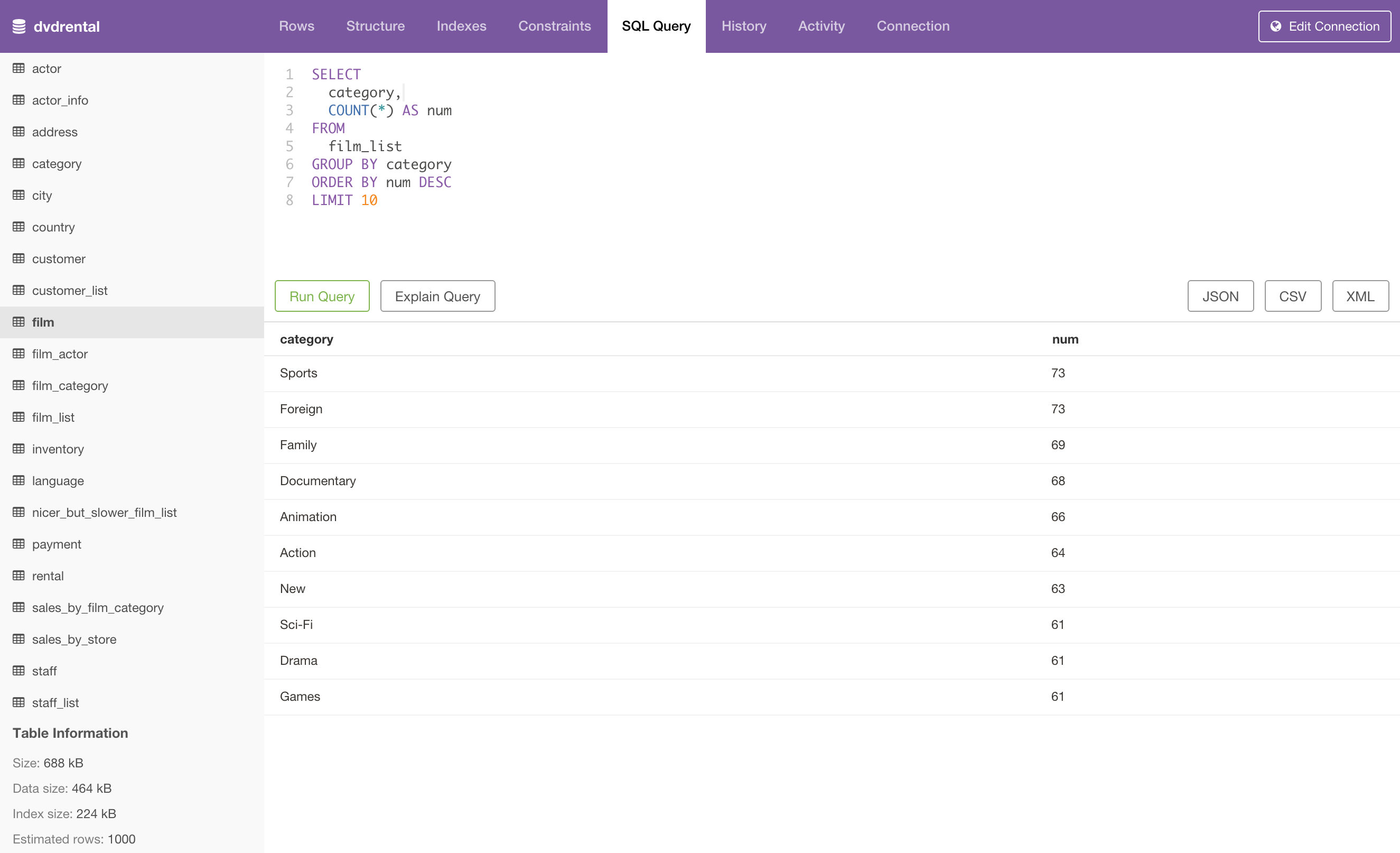 pgweb
APP DESCRIPTION:
Download this app named pgweb.
Pgweb is a web-based, cross-platform PostgreSQL database browser written in Go. Go was used in backend development in order to utilize the ability of the compiler to produce zero-dependency binaries for multiple platforms.
Pgweb was created as an attempt to build a very simple and portable application to work with local or remote PostgreSQL databases.
Features
Cross-platform support OSX/Linux/Windows 32/64-bit
Simple installation (distributed as a single binary)
Zero dependencies
Works with PostgreSQL 9.1+
SSH Connections
Multiple database sessions
Simple database browser
Execute and analyze custom SQL queries
Table and query data export to CSV/JSON/XML
Query history
Server bookmarks
Free download Web app or web tool pgweb from RedcoolMedia.net