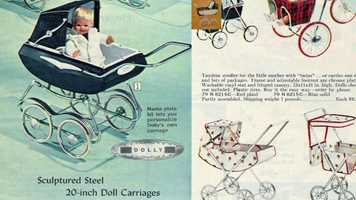 This is the free video PRAM that can be downloaded, played and edit with our RedcoolMedia movie maker MovieStudio free video editor online and AudioStudio free audio editor online
VIDEO DESCRIPTION:
Play, download and edit the free video PRAM.
One of my earliest memories was from my pram: above me I could see a golden mortar & pestle [the Pharmacy sign outside the Chemist shop]. I wondered why a jar of sweeties should be raised so high and outwith my reach?
I have been taking an antidepressant for more than 20 years. I am dependent on this antidepressant and have had to live with severe withdrawal symptoms. I was started on this antidepressant for 'Generalised Anxiety Disorder' in 1998 amidst the Pharma-sponsored "Defeat Depression Campaign".
At the time of making 'PRAM' nearly 1 in 5 Scots are taking an antidepressant yet Scotland's suicide rate, rather than dropping, has risen [official figures]. The steepest rise in antidepressant prescribing has been in children and young adults. Beverley Thorpe, in the following presentation asks us to "Remember Amy":
vimeo.com/364456710
I have recently retired as a doctor. I was an NHS Psychiatrist for over 25 years. The mortar & pestle pharmacy sign (one of my earliest memories and seen from my pram) has come to represent the pestling of our Hippocratic oath by a world that is market driven and aided and abetted by existential fear.
It is robustly argued that prescribed medications are not available like sweets. However 1 in 5 Scots - taking each day an antidepressant - is a lot, and it is my understanding that this figure meets the scientific criteria for "mass prescribing".
The Medical Profession has for decades resisted believing the experience of those taking antidepressants unless that experience was positive. The former President of the Royal College of Psychiatrists continues to robustly argue that those who have faced (and indeed may continue to face) serious adverse consequence of prescribed psychiatric drugs should be labelled as "pill-shamers". It is my view that this is a most unhelpful and unscientific binary that hinders learning. It is important, indeed vital to note, the dearth of long-term evidence to base the prescribing of most psychiatric drugs. Most "EBM" studies do not extend beyond 12 weeks. These "EBM" studies are universally funded by Industry, the data is not open, and the published papers which are used to inform 'Guidelines' have generally been "ghost written".
In 2004, after struggling to withdraw from my antidepressant over a 12 month period, I developed a range of physical and mental symptoms including akathisia and suicidality. I ultimately ended up in a Psychiatric hospital, where had a steel curtain rail not broken, I would have died by suicide.
It took me two years to recover and, after being tried on a range of psychiatric drugs, was eventually put back on my original antidepressant. I am now too fearful to try and stop it, even if I could taper over many years. You see, I cannot forget how I put my young family, my dear wife and (then) two wee children through absolute hell. I was also in hell.
A few years after this episode I attended a Medical Education Event in Aberdeen on depression and its pharmacological management. One of the speakers was an acclaimed UK and International expert (a "Key Opinion Leader" who also advised the Scottish Government). At this educational meeting, in an appeal that was a tour-de-force, this opinion leader asked his medical audience to consider what harm can prescribing do? Showing a red-topped newspaper, with capitalised SUICIDE and an image of antidepressant pills underneath, he got the clapping-cheers of today. You see the audience of psychiatrists shared the belief that antidepressants do not have any role in suicide. I did not clap. I felt watery of eye and quietly left the lecture hall.
This film provides a Timeline of Missed Opportunities in Suicide Prevention:
Please Note: My films inevitably reflect the experience of their maker. In this I intend to make the point that science too must remember the complexity of human life.
The film 'PRAM' is dedicated to Antony Schofield who took his life last year as he could no longer bear the akathisia that was a direct consequence of the antidepressant that he was taking and had been dependent on for over 20 years. I shared the news of the tragic loss of Antony with the current President of the Royal College of psychiatrists but had no reply.
Music credit for 'PRAM': Bluebell, Cockleshell, 123 by King Cresote "From Scotland with Love" [I do not have copyright]
Film credit for 'PRAM': Moving Film Archive, Scotland [I do not have copyright]
Borrowed words for 'PRAM': - quotations from the novels of Charles Dickens, Evelyn Waugh, Annalena MacAfee and Anton Chekhov.
Download, play and edit free videos and free audios from PRAM using RedcoolMedia.net web apps