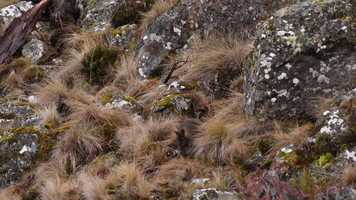 This is the free video Platypus trail that can be downloaded, played and edit with our RedcoolMedia movie maker MovieStudio free video editor online and AudioStudio free audio editor online
VIDEO DESCRIPTION:
Play, download and edit the free video Platypus trail.
Jason Tavlas, Ελλάδα, 2020, 86'
Πρωτότυπη γλώσσα, με ελληνικούς υπότιτλους
Πρώτη παγκόσμια προβολή
Green Project στην Αυστραλία: Μελβούρνη – Πέρθ
Ανανεώσιμες Πηγές Ενέργειας, Αποθέματα Βιόσφαιρας της UNESCO και Αβορίγινες
"Δεν είμαστε ιδιοκτήτες του κόσμου, είμαστε μέρος του" (ρητό των Αβορίγινων)
O φωτογραφικός απολογισμός μιας εμπειρίας ζωής.
Η μη κερδοσκοπική οργάνωση Green Project παρουσιάζει σε πρώτη παγκόσμια προβολή, το ντοκιμαντέρ "PLATYPUS TRAIL" που γυρίστηκε κατά τη διάρκεια ενός διαφορετικού περιβαλλοντικού οδοιπορικού στην Αυστραλία. Στο ντοκιμαντέρ αποτυπώνεται η συνύπαρξη εντός των Βιοσφαιρών της UNESCO, των σύγχρονων εγκαταστάσεων ανανεώσιμων πηγών ενέργειας (ΑΠΕ) και της παραδοσιακής "περιβαλλοντικής γνώσης" των Αβορίγινων. Η γνωριμία με τις καλές περιβαλλοντικές πρακτικές της Αυστραλίας μπορεί να αξιοποιηθεί τόσο στην προώθηση αντίστοιχων εφαρμογών παγκοσμίως, όσο και στην αντιμετώπιση καταστροφών, όπως οι πυρκαγιές που συγκλόνισαν πρόσφατα τη μεγάλη αυτήν ήπειρο. Από τις 5 μέχρι τις 31 Αυγούστου 2018, 26 ατελείωτες μέρες και νύχτες γεμάτες με συγκλονιστικές εικόνες, έξω από αυτόν τον κόσμο. 5 πολιτείες: η Τασμανία, η Βικτώρια, η Νέα Νότια Ουαλία, η Νότια Αυστραλία και η Δυτική Αυστραλία. 2 επικράτειες: η Επικράτεια της Πρωτεύουσας της Αυστραλίας και η Βόρεια Επικράτεια. 11 εθελοντές, επιστήμονες και καλλιτέχνες, διένυσαν 13.110 χιλιόμετρα οδηγώντας οικολογικά αυτοκινούμενα οχήματα με φωτοβολταϊκά πάνελς πάνω σε χιόνι και πάγο, μέσα από ποτάμια και λάσπη, κοντά σε θαλάσσια οικοσυστήματα, διαμέσου της ερήμου και των άνυδρων περιοχών, τροπικών δασών και άγριας βλάστησης, κατά μήκος αλπικών περιοχών με παγετώνες, κ.α. 41 εξαιρετικά σημαντικά "πράσινα σημεία ενδιαφέροντος". 42 μοναδικές συνεντεύξεις, όπου "όλοι φαίνεται να αναγνωρίζουν τους Παραδοσιακούς Θεματοφύλακες της γης αυτής και να χαιρετίζουν τον εξελισσόμενο πολιτισμό και την συνεισφορά των Πρώτων Αυστραλών στην κοινωνία".
Jason Tavlas, Greece, 2020, 86'
Original language, with Greek subtitles
Worldwide premiere
Green Project Australia: Melbourne - Perth
Renewables, UNESCO Biospheres and Aborigines
"We do not own the world, we are a part of it" (Aboriginal proverb)
A photographic account of a life changing experience.
Τhe non-profit organisation Green Project presents in a worldwide premiere, the documentary film "PLATYPUS TRAIL, shot during an extraordinary environmental journey in Australia. The documentary records the importance of the co-existence of the Renewable energy technology innovation and the traditional "environmental knowledge" of Australian Aborigines, within the UNESCO Biosphere Reserves. The in-depth knowledge of Australian best environmental practices could become a valuable source of inspiration in developing Renewables worldwide, as well as in tackling disasters like the wildfires which devastated recently this enormous continent.
From the 5th up to the 31st August 2018, 26 never-ending days and nights packed with spectacular images out of this world. 5 states, i.e. Tasmania Victoria, New South Wales, South Australia and Western Australia. 2 territories, i.e. Australian Capital Territory and Northern Territory. 11 volunteers, scientists and artists, covered 13.110 kilometers, driving eco-friendly motorhomes with solar panels, on snow and ice, through rivers and mud, near marine ecosystems, across the desert and droughty lands, tropical rainforests and bushlands, along glaciation and alpine areas, etc. 41 awesome "green points of interest". 42 unique interviews, where "everybody seems to acknowledge the Traditional Custodians of this land and celebrate the First Australians' ongoing culture and contribution to society".
➔ Sustainability
Download, play and edit free videos and free audios from Platypus trail using RedcoolMedia.net web apps