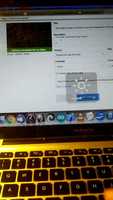 This is the free video The things Ill post on Vimeo for my lover irrespective of the opinion of turtle-kind, vol. ONE MORE WEIGHTY LEAP OF FAITH that can be downloaded, played and edit with our RedcoolMedia movie maker MovieStudio free video editor online and AudioStudio free audio editor online
VIDEO DESCRIPTION:
Play, download and edit the free video The things Ill post on Vimeo for my lover irrespective of the opinion of turtle-kind, vol. ONE MORE WEIGHTY LEAP OF FAITH.
"Hildegard von Bingen, Rhine Sibyl News Network… What makes you think all this improvisation on the theme of making independent choices is a good idea?"
Let's get one thing straight, a'ight: the studio may rest on the turtle's back, but as the super-genius of whose imagination that turtle is but a figment, I alone have total authority over what I post. You understand?
"That's not what it says in the mandate Erik and Leslie prepared. Where are you getting that from?"
Do you like any of Anna Kendrick's movies?
"You're dodging the question: the studio mandate explicitly states that all broadcasts are subject to approval from the oracular censors prior to going out over the air, and then only at the divinely ordained moment; why do you think it's a good idea for you to overrule that?"
I've never really thought anything about her one way or the other; in fact, until I looked her filmography up on IMDB while doing research for this briefing this morning, I couldn't have named a single movie she was in if you'd asked me to. You know that? Oh, except for Pitch Perfect, but that's only because a clip of it came up on Youtube when I was looking for a baseball announcer to sample last night while trying to decide if I liked the pun I'd come up with for my second title; far be it from the Prefect of Eastcheap Palace to shake a stick at a coinkydink like that, wot!
"I-"
Imagine how blown away I was when my sophisticated ears told me - I have very sophisticated ears, you know, very powerful, and very smart, these ears - imagine, just try to imagine what I said to myself when I realized the chromatic punning sherpa I'd been playing around with ended up leading me to the peak of the perfect key to harmonize with a clip I didn't even know existed when I came up with the idea in the first place! The perfect key, you hear me? That's what they say: the perfect key. Perfect. Now that's almost as weird as the moment when a woman named Taylor Swift who's pining fur a fella named Zach first watched a clip of herself reflected in a clip of herself playing a character who's pining fur a fella played by a fella named Zach while watching a clip of herself fooling around while raking the leaves and frolicking with him - as one does if they know what's good fir 'em -, and the first Zach accidentally wound up strumming a dominant chord in perfect harmony with the chorus Mrs. Carter-Cash and her cohorts were about to finish in the key of C at the exact same instant the facsimile of a facsimile (of a facsimile?) of a Zach air-strummed his wrong-handed rake, which, I might add, the first Zach had completely forgotten was going to happen by the time pop went the weasel. You can't make that kind of thing up; maybe it's Divine Providence, maybe the anonymous author of The Cloud of Unknowing would call it a state of grace - call it what you want but I know when my footing is sure, you understand? Do you understand that?
"I-"
Look, if you think you're so smart, I don't suppose you can determine the logical truth value of the following statement: true is true OR (the date today is Wednesday April 22nd, 2020 AND I can't tell a lie)?
"Well, considering it's the 23rd today, you fool, obviously that statement is false…"
Wrongo!! Ha! You're a disgrace; better brush up on your formal-
Sorry to cut away from the Prefecture press briefing like that, folks, but it really doesn't seem like they're going to be presenting any new information of any value at all and we don't need to contribute to the echo chamber the Prefect has apparently decided is best used for flirting with himself inside it. Shall we get back to the news?
While he still hasn't looked into the analytics to see what the response to his latest missives has been, the King of Upper Canada did see his shadow this morning, and you know what that means: even though it snowed a little a couple days ago, it's time to put the space heater away where the buffalo roam! Coming up next: with small tweaks, code I wrote last year that was probably an adaptation of even older code of mine in the first place continues to be as useful as it was when I found myself stranded on Capri for a day a month or so after I wrote it; citnamor ti t'nsi? But first: if you drop sand one grain at a time in more or less the same spot, how many individual grains would you need to drop before it's a pile and what happens when the pile gets unwieldy and the next grain starts an avalanche?
Download, play and edit free videos and free audios from The things Ill post on Vimeo for my lover irrespective of the opinion of turtle-kind, vol. ONE MORE WEIGHTY LEAP OF FAITH using RedcoolMedia.net web apps