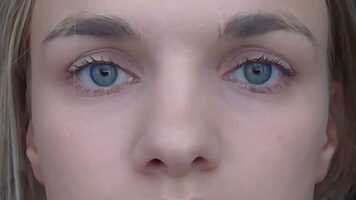 This is the free video the morning after it happened that can be downloaded, played and edit with our RedcoolMedia movie maker MovieStudio free video editor online and AudioStudio free audio editor online
VIDEO DESCRIPTION:
Play, download and edit the free video the morning after it happened.
movement and words by aneka voth
music: nearly curtains - keaton henson & sentinent - gavin luke
**i do not own the rights to this music**
----
The Morning After It Happened
by Aneka Voth
The morning after it happened, I pretended it didn't.
I woke up to the smell of my roommate's Pikes Peak coffee brewing in the Keurig
as sunlight gleamed through the blinds of our first-floor freshman dorm.
I put my slippers on, and my mom's old flannel shirt.
And threw my hair into a lopsided bun on top of my head.
When I got to the dining hall, I put extra chocolate chips inside my granola
and tried my best to edge out a smiley face in my yogurt bowl.
Four days after it happened, I fell in love.
Not with the many pillows on my bed, or the rainbow sprinkles I put on top of my ice cream.
Not with the boy from the fourth floor with the gorgeous hair, or pictures of my dog from back home.
I fell in love with the silence of sleep.
How every ounce of my body tremored until the few seconds before I fell into unconscious nothingness.
I fell in love with finding my battle cry in undiscovered bottles hidden in the back of the mini fridge.
How the liquor kissed my cheeks, ran down my throat, and finally conquered my brain.
At last I became a fugitive able to escape the crime scene that was left of my body.
Two weeks after it happened, I stared at a stranger in the mirror
I watched the way the stranger acted like she wasn't staring back at me when someone walked by.
How the stranger's fingers traced the bruises that still lingered along her body.
I saw the way her face fell when she remembered the violence her body had endured.
The tearful realization she no longer had a home in her God-Given body
And when someone asked if she was alright, she said she was fine.
But I couldn't help but wonder if she was only fine when someone asked her.
One year after it happened, I realized that girl in the mirror was me.
I replayed that night over and over again, until my brain and my body became numb.
I recall the predator disguised as a man, how he invaded my body without so much as an invitation.
How in a fight, flight, or freeze moment, I was the coward who froze.
I remember certain moments of that night:
The white door just out of reach, the cold, hard surface of my friend's dorm room floor pressed up against my hips.
The realization that I was not in charge of my body,
The fear of what would happen next,
the embarrassment that would follow.
How my innocence was stripped right before my very own eyes.
It would take me eight months to put into words what happened.
And even more than that to finally believe them.
Sometimes dying felt like the only option.
Three years after it happened, I'm sitting here today.
It lives in me, even now, even still.
It lives in the memories I've pushed to the back of my head.
It lives in the hopeful freshman I watch as they move into their first college dorm.
It lives in the sidewalks, the trees, and the buildings I pass on my way to and from class.
It lives in the word victim, and the word survivor.
As some days I am unsure of how I identify.
It lives in each brave person who shares their experiences.
And to those who are equally as brave, but never spoke out.
Yesterday I pictured myself in a room full of people I hold dear to my heart.
They are my friends, the mothers of my friends,
They're someone's daughter and someone's sister.
And as I look at each face in this room, I'm reminded of the one in four statistic I know all too well.
That is, one in four college women will be sexually assaulted before the time they graduate.
And I find myself haunted by this statistic.
Because as I look around, I know it to be false, I know that number to be much more than one in four.
And it got me thinking.
How will we protect our daughters from experiences that are all to similar to our own.
So, they don't have to remember the morning after it happened,
And every moment in between.
Download, play and edit free videos and free audios from the morning after it happened using RedcoolMedia.net web apps