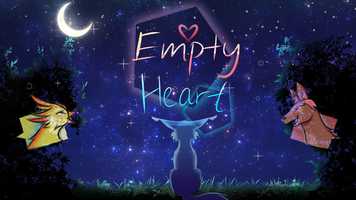 This is the video Empty Heart/Karano Kokoro - Positive PMV that can be downloaded, played and edit with our RedcoolMedia movie maker MovieStudio video editor online and AudioStudio audio editor online
VIDEO DESCRIPTION:
Play, download and edit the video Empty Heart/Karano Kokoro - Positive PMV.
Heyyo here's something that I've been working on during the holidays ! So glad that it's finished.
Subtitles have been input !
Feel free to call me Iynix or River =)
Instagram : @River_Ties
Song: Karano Koro covered by Lizz Robinett :
https://youtu.be/qZl833bSgQg
Go give her some love !
*The timeline goes a little something like this.*
River is first introduced. Flashback to the start of my school journey as I was swept away and crushed by the heavy weight of my past. Gaston played a huge part in helping me get past this "phase". Do pay attention to the flower as well ;). So after awhile as time passed, I got more comfortable in my own skin, and became more confident and positive. Flashback to the memories of my squad from primary school and all the fun and hectic drama we had back then. It gives me slight nostalgia. After transitioning from the younger River to the slightly more experienced River, she begins to challenge herself to run even further in life. The sun at the back shows the support and happiness supporting my every move. Some of you are that sun. And yes Ms Wee then appears to cheer me on as I advance further in life.
And here we have an emo anime-opening-style-like scene where the days are passing by, and friends are cheering me on (the harmonizing part suits my choir pals) AND last but not least, my bish appears and our zodiacs are written in the stars (the moon is our third wheel hehe)
There are alot of small details that represents mood, transition, and objects. Do try to find some of them ! Have fun HAHA
Time to summarise my journey in school so far ! There's still another 2 years so yeah technically there's still halfway to go.
Thank you peps! I can't express how grateful I am to you three for all that you've done for me
Want to hear a few instances of the story of my life and these amazing people ? vvvvv
- it's all according to timeline yeS -
• (Brown-Caramel tom)
Hey Gaston thanks for listening to all my problems and giving me advice HAHA. You were like a sudden blessing sent from the heavens that I really needed at the point of time. We really drifted but I'm glad I got to meet you. I really wouldn't know where I'd be today if you didn't text me that day. I'd probably be me but with more problems hehe. All the best for your future and FOLLOW YOUR DREAMS YES, you can do it ! =)
• (Red panda)
Ms Wee gosh I miss you HAHA, hope you're doing well ! You really were the pillar of support that gave me a sudden boost that day. You taught me how to manage my time and school work, while having to get over some personal stuff. Your Geography lessons were always so full of life and interesting ! Do come and visit us sometime (especially me) hehe
• (Doggo)
SHRE STRETCHY OML GIRL YOU ARE MY BISH SIS.
You're always the brightest ray of sunshine ever since secondary school began. Your positivity really brightened my days up countless times. Rmb when we talked about Zodiacs and auras and spiritual stuff HAHA. I could only do that with you. Ever since I've been "reborn" you've been the one supplying me with positivity and I was the one sustaining it. You've been with me through high and low and you've always been so supportive ! Don't take into account if others judge us. We're mostly on high doses of happiness anyways HAHA. Stay cool and positive girl ! ily all the way to the moon and back muaks
SOME CAMEOS
@ (other 3 animal friends)
Psst, don't think I forgot about you guys hehe. You guys give me nostalgia lol. Especially you, SY. A lot of shitz happened between us but I'm glad we were able to stay as best friends. Y'all provided me with a heck of a dramatic primary school life HAHA. Let's hang out more SOON. ;)
@ (Morning bird and Nara)
Yo choir buddies. DANG TAKA TANG TANG DAKA TANG TANG y'all were a pain to draw HAHA but srsly Stella you and Debs are one of the closest choir buddies I've ever had. ily
(p.s a new years resolution for Stella: be a bit easier to take care of. )
(Debra: be less broke) :P
Time taken : 1.5 Months
Programs used : Clip Studio Paint Pro, Premiere Pro
2019 is gonna be one hecK of a ride. Especially for our level. To all my schoolmates watching this, we are never alone. Let's face this year together with positivity okies. Let's encourage each other ! and We will Excel !
Free download, play and edit video and audio from Empty Heart/Karano Kokoro - Positive PMV using RedcoolMedia.net web apps