RedcoolMedia MovieStudio online movie maker provides multiple features as one of the best video editor online. One of them is to merge videos and images. You can record a video online or add a video online, and after that, include a serie of images that can be displayed dynamically.
 We show you how to perform this merge between a video and a series of images. Everything is performed online using only your web browser. Goto https://www.redcoolmedia.net/main-cloud-web-applications/web-apps-audio-video/moviestudio-movie-maker-video-editor-online-web and click in the button enter. After few seconds you enter in https://www.redcoolmedia.net/PopcornEditor/moviemaker.html , our video editor online. Everything then is ready.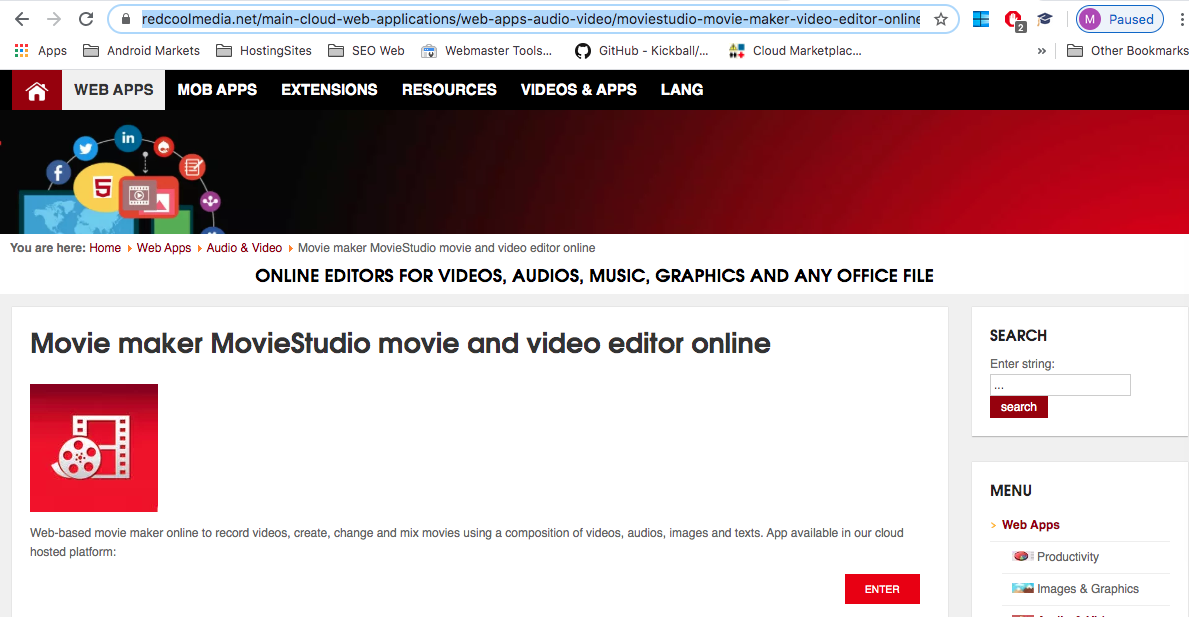 • Click in the button "record video" or upload a video from your gallery.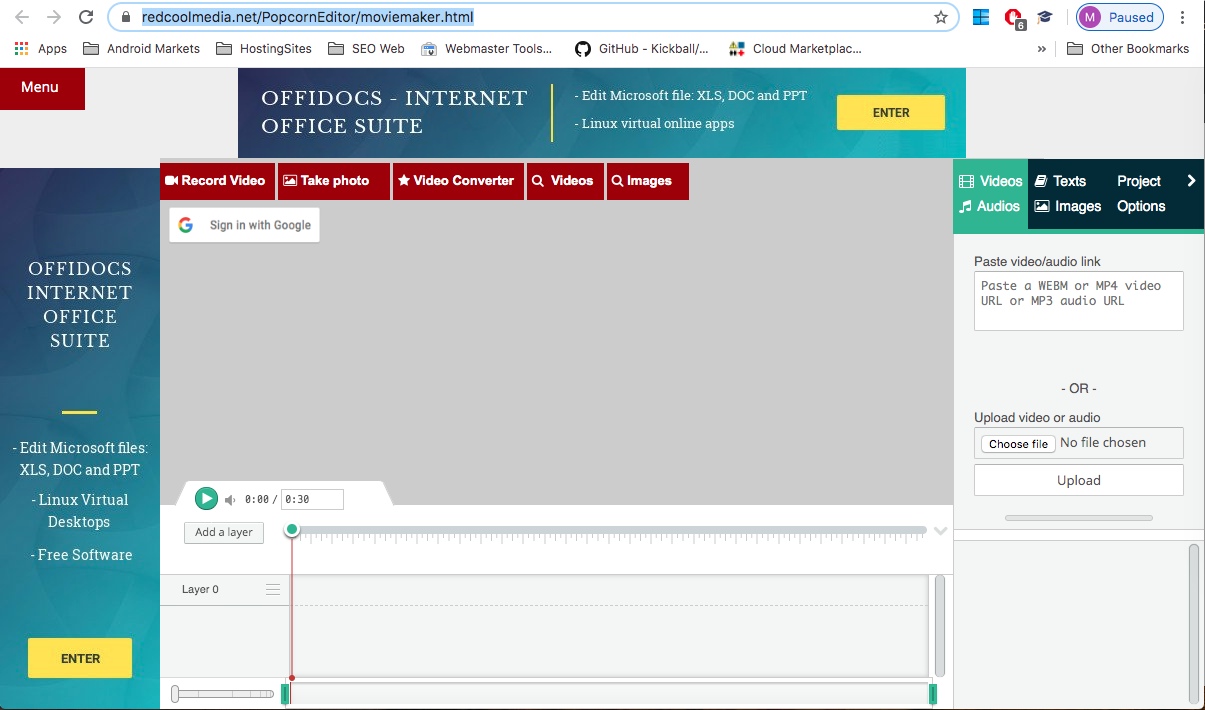 • Drag the video uploaded into the one of the video composition layers.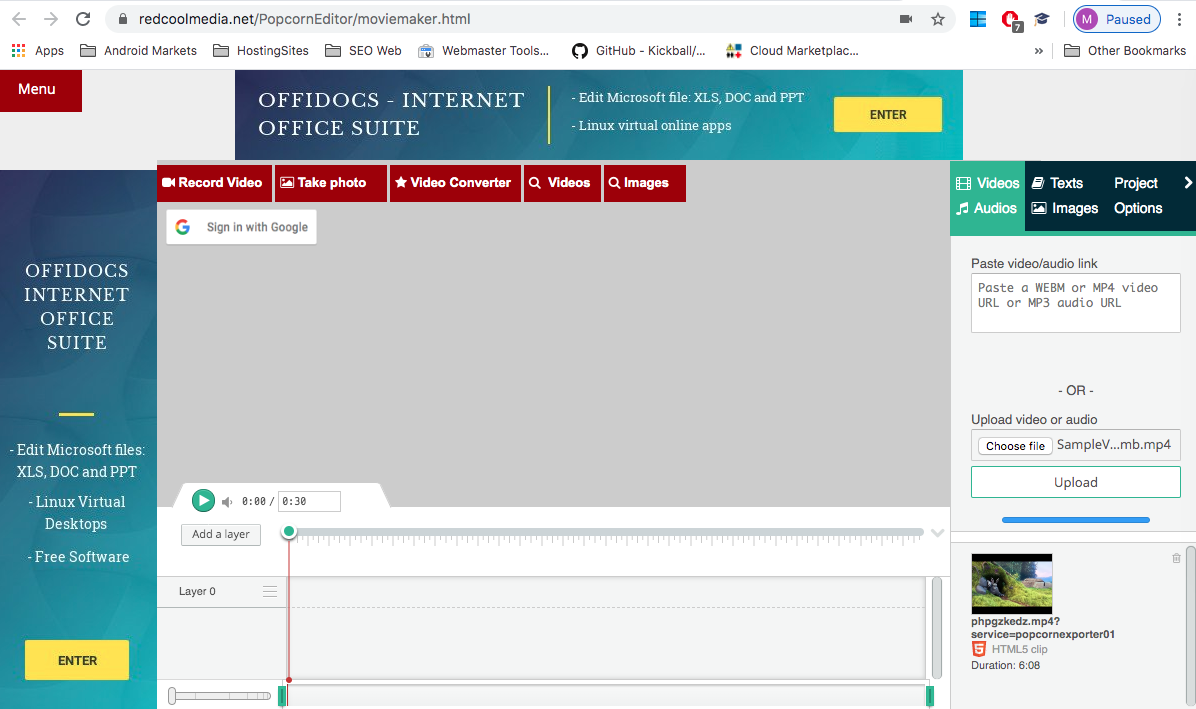 • Click in the Text & Images tab.
• Click in the "Star" image several times and note that the stars are added in the video composition layers.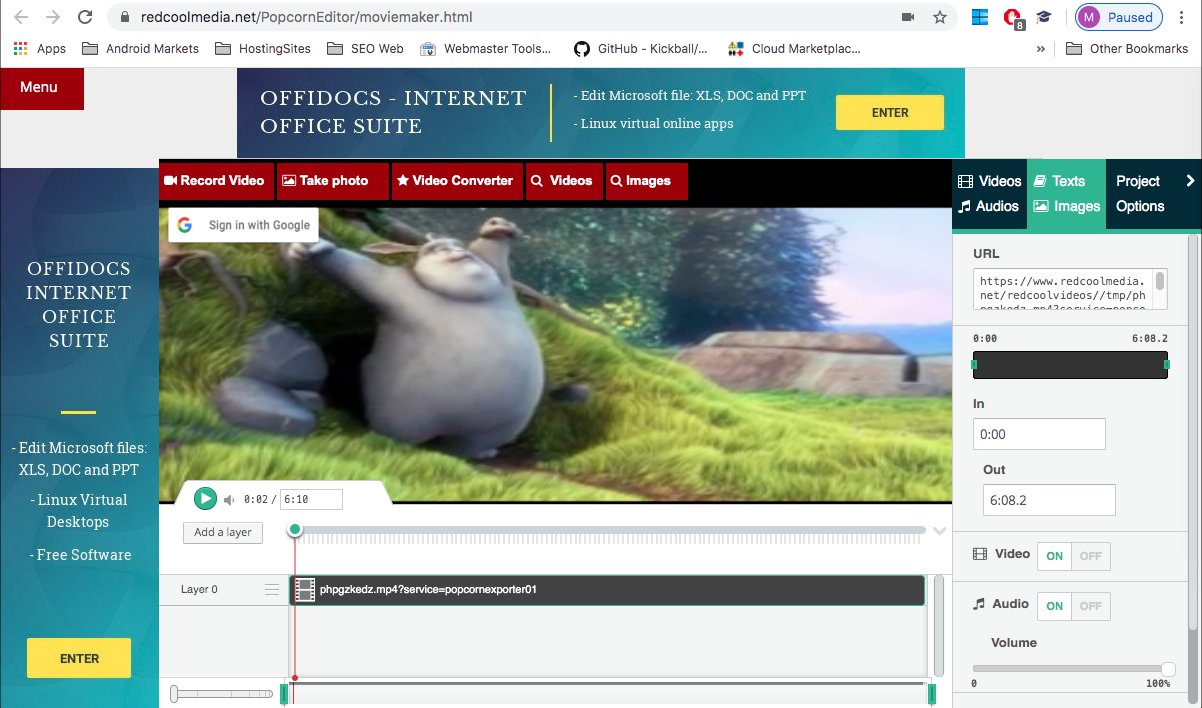 • Change the "Stars" images size and their position.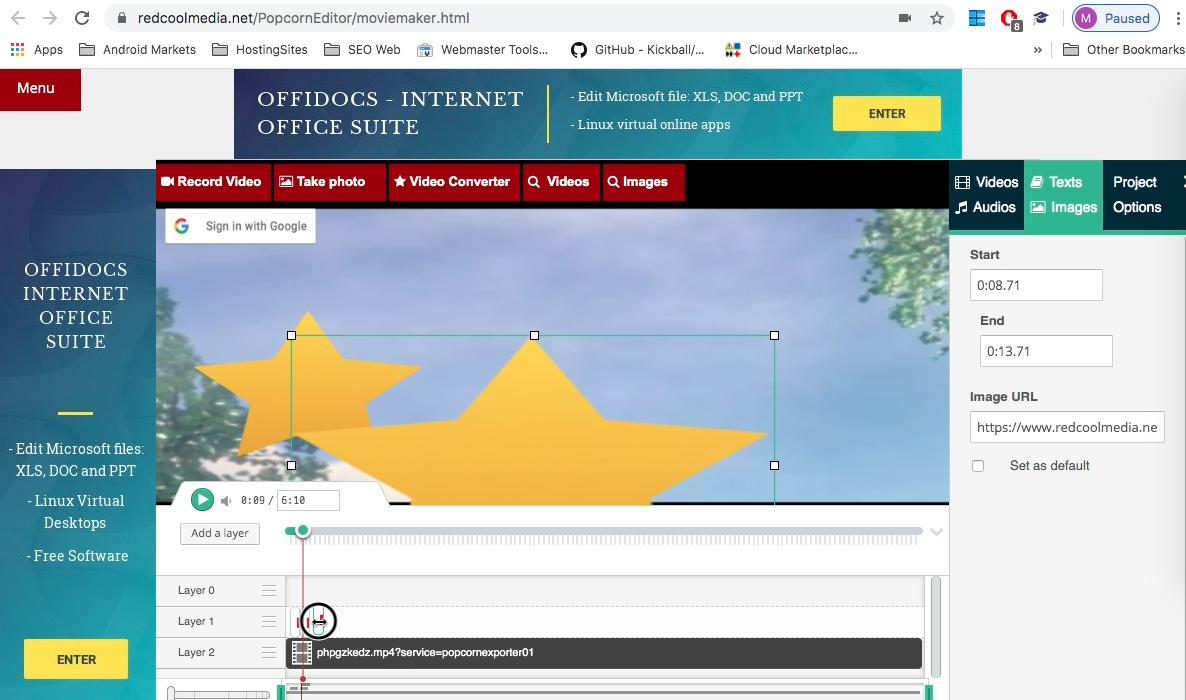 • Test the video composition before creating the MP4.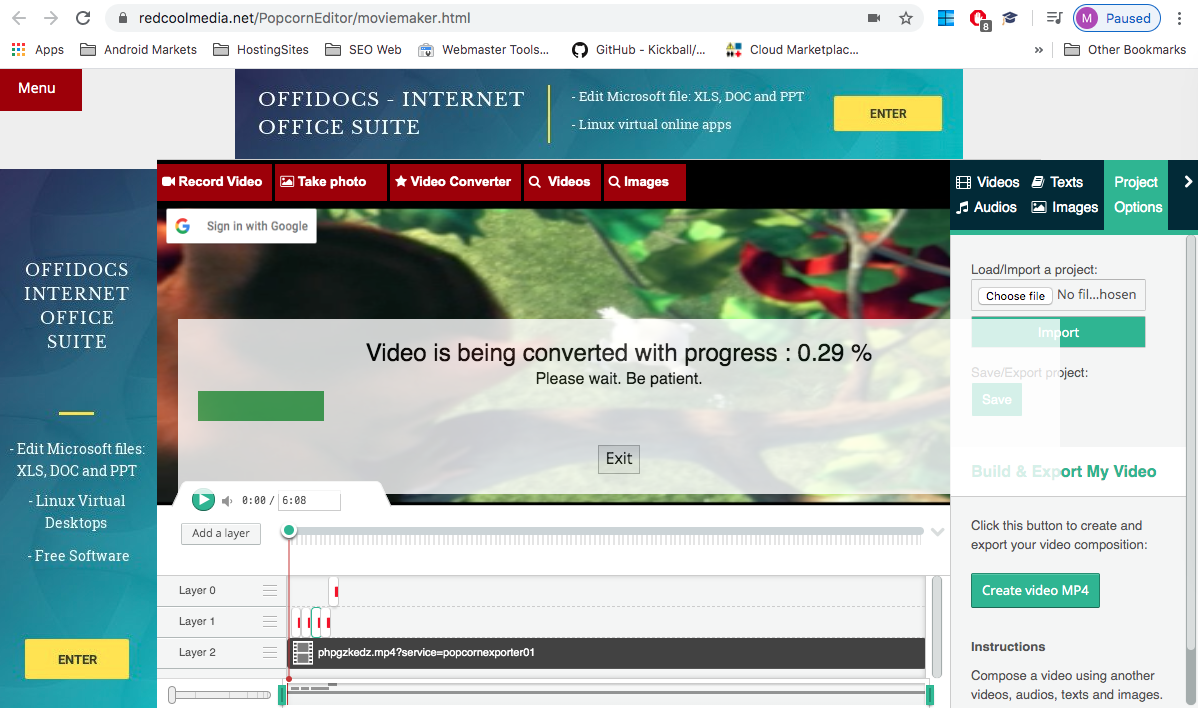 • Goto the Tab "Project Options", and click button "Create video MP4". After several seconds or minutes your video MP4 will be created, and you will be able to download it, save it in Google Drive or upload it to YouTube.